Before I write this week's "Why You Should Watch" post, I wanted to take a moment to acknowledge the revolution we are now living through seeking to address systemic racism against Black Americans, and suggest some practical steps you can take if you want to get involved.
You may be thinking "this has nothing to do with horror", but I think horror is uniquely tied to what is currently happening in America. As Tananarive Due says in Horror Noire: A History of of Black Horror, "Black History IS Black Horror." And as fans of horror, I believe we are uniquely situated to help with this fight. We are fortunate enough to love a genre that provides us a healthy outlet for our fears and anxiety. I am incredibly heartened by the amount of white people I have seen starting to get invested in this fight.
Just to get all the cards on the table, I am a nearly translucently-pale white woman. Although I started to educate myself about these issues, I still have a long way to go. But I know it can be sort of overwhelming trying to take those first steps, so I wanted to share some suggestions.
Learn about the issues
An Anti-Racism Reading Guide for Bookish Allies – This is short list of suggested reads to help you get started with unpacking white privilege, antiracism, systemic racism, and overpolicing/mass incarceration. It also has some good questions to ask yourself about your reading habits and more.
Talks to help you understand racism in America – TED.com compiled a list of talks on the topic.
13th – This documentary explores how mass incareration has been used to create a new form of slave labor. Netflix has made it freely available on YouTube.
Donate to organizations fighting against racial injustice and/or directly supporting Black communities.
When I finally decided to setup some extremely modest monthly donations last week, I felt a bit like this meme: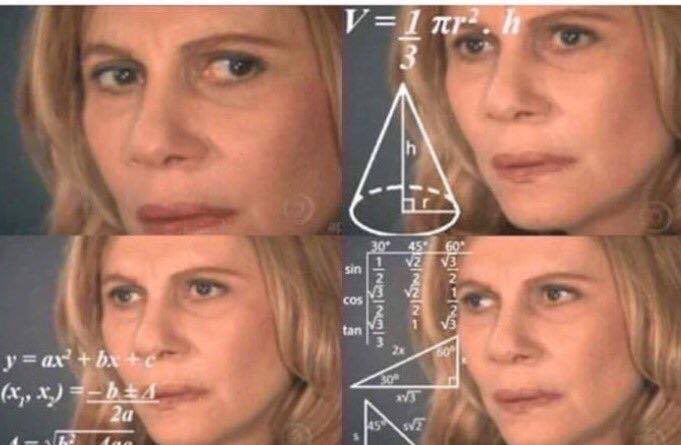 Donating is personal and I quickly realized there were a lot of issues and causes I cared about. If you can give and want some suggestions, here are some organizations and causes I would suggest. A lot of these are based in Chicago since that is where I live, but you might be able to find similar organizations in your area.
Sign Petitions & Send Emails
This is list of petitions to get you started, as well as a great list of additional actions to take and more organizations to donate to: https://blacklivesmatters.carrd.co/#
Color of Change also organizes national petitions: https://colorofchange.org/
Research what your local Black Lives Matter chapter is advocating for. If you are in Chicago, here is our chapter: https://www.blacklivesmatterchicago.com/10-demands-of-blmchi/
Defund 12 – Email government officials and council members to reallocate police budgets towards education, social services, and dismantling racial inequality via this crowd-sourced tool. Here is the click baity subject heading and wording I added to my email as I wanted to speak to the fact that reinvesting funds would actually benefit everyone including police officers. Please feel free to use my wording in addition to the suggested wording on the website if you think it would be helpful:
Click Baity Subject Heading: We Are Putting Too Much Pressure on the CPD
No matter your opinion or political alignment, I think we can all agree we expect too much from police officers. We demand they function as security, as social workers, as mental health experts…the list goes on and on. Wouldn't it make more sense to reinvest some of that money towards people who are actually trained to respond to mental health crises? And fund resources to help reduce the need for people to turn to crime? To provide places for our homeless population to actually seek shelter? 
Participate in Protests
If you are physically able, please participate in marches and protests. I attended one, and mostly everyone was wearing masks and it was relatively easy to physically distance myself even in a group of over a thousand people. It is also quite moving to be surrounded by like-minded people.
Support Black-owned Businesses
This is heavy stuff, but here is the fun part: supporting Black-owned local businesses! Clothing stores, crafts, food, drinks, the list goes on and on.
One for my fellow craft beer fans: These Black-Owned Breweries Give Us Hope for the Future. We tried a ton of beers from 18th Street Brewery based out of Gary, Indiana yesterday. The brewery has a lot of spooky can art & beer names which is a great bonus for horror fans!
Check out guides to Black-owned restaurants in your area. There are some great ones going around on Facebook that are sorted by area in Chicago.
Watch Horror Noire: A History of Black Horror
This documentary gave me a whole new movie list to dive into, and some great analysis of the intersection between race and horror. It is really interesting to reflect on how horror films have explored these issues. If you are a horror film fan, you owe it to yourself to check out this documentary. Find it on Shudder right here. As of this writing (June 8th, 2020) it is free to stream.