With my state's Stay in Order getting extended till the end of May, it is getting increasingly difficult to not tailor these posts to things related to the COVID-19 quarantine. I figured it might be most helpful to spend some time exploring the best horror films available on each streaming service, and what better service to start with than the behemoth that is Netflix?
But then a hunch I've had for a while was bizarrely validated. I began browsing the horror film offerings on Netflix, and while trying to compile a list…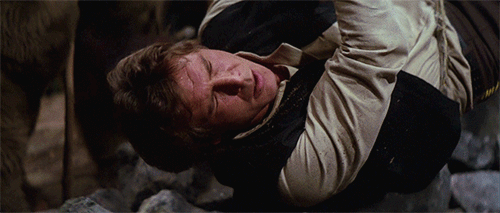 Netflix has really declined in its horror movie offerings, instead opting for creating and heavily promoting its own original content instead. Which, with some rare exceptions mentioned on this list, has proven pretty lackluster for the horror genre. I started to notice a trend where anytime my social media threads were full of articles saying Netflix originals caused viewers to see demons and each new movie was the scariest movie ever. But then when I'd actually read reviews or watch the movie it was mediocre every time. They also put out a list of horror films on the service that were "too scary to finish," which they say is definitely not just because the movies on the list are bad.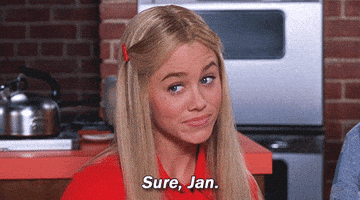 It has gotten to the point where I won't watch Netflix original horror films with rare exceptions. So if you do have some underseen gems to suggest on Netflix please let me know. In the meantime, here are my top picks for horror films to stream from Netflix:
11. Kristy
If you are love the final girl trope, check out this understated thriller about a college student facing off against a seemingly relentless killer that gets hung up on making her a victim on an abandoned campus.
10. Gerald's Game
Despite my complaints in the intro, Netflix occasionally gets something right with their original horror content. Directed by certified Horror Hit Factory (TM) Mike Flanagan (this will not be the last time he is mentioned on this list), this movie takes what should be an unfilmable novel and makes it scary, suspenseful, emotionally devastating, and strangely uplifting towards the tail end.
9. As Above, So Below
This found footage film would otherwise be run of the mill save for one interesting saving grace – it is a really effective combination of adventure and mystery while still being a bonafide horror film. It isn't my favorite, but if you can stomach found footage it has a solid shot of appealing to viewers who otherwise aren't into horror.
8. The Invitation
I am an absolute sucker for psychological slowburns that play out over the course of a tense dinner party. This thriller hits enough horror notes to be downright frightening. If you like being enraptured while wondering "what the hell is actually going on here?" check this one out.
7. Insidious
Based on the trailers and poster, I wrote this off as another creepy kid horror film that wasn't worth my time. Boy did I regret that when I actually got around to watching it. Insidious is exciting and fun, with one of the best unexpected jump scares in any horror film.
6. The Autopsy of Jane Doe
I hadn't heard a ton about this movie, so when I watched it this past October I was very pleasantly surprised. Some great twists and turns with some major 80s film horror vibes that hit just the right mixture of surprises and nostalgia.
5. Hush
This clever home invasion film from certified Horror Hit Factory (TM) Mike Flanagan features a Deaf writer staying in an isolated house who has to first discover and then anticipate the danger posed by a masked killer. Originally distributed on Netflix, this is one of the rare exclusive gems on the service that is a must watch.
4. Train to Busan
Although this veers more into action/thriller territory than full out horror, it is a zombie movie which ultimately puts it in horror's jurisdiction. An incredibly thrill ride that makes you care about the characters and what happens to them.
3. Candyman
A graduate student investigates the urban legend of Candyman, a figure rumored to haunt the Cabrini Green projects in Chicago. A classic of the genre which is getting a promising remake soon. For some great analysis of the historical context of the film, check out this film essay video: "Candyman: Breaking All the Rules of Horror."
2. The Ring
A journalist investigates rumors of a cursed tape that kills anyone who views it in seven days. This classic is available on Netflix, and is simply a must watch of the genre.
Honorable Mentions
Before I unveil my number one suggestion, I did want to feature some honorable suggestions. These are all fun and dumb to varying degrees:
Scream 2 & 3 – Although I prefer the first and fourth films, these are still a fun way to spend a Sunday afternoon.
Final Destination 1, 2, & 3 – These fun films are another franchise that will keep you entertained while staying at home (not to mention they will remind you of all the ways you can still accidently die…you're welcome?!). Just do yourself a favor and skip the 4th entry.
Cult of Chucky – You don't even need to watch previous Chucky entries to appreciate this one. For fans, it really ties up loose ends in the saga. For people jumping in, it is a solid slasher with some refreshingly diverse characters including a protagonist who uses a wheelchair.
1. The Haunting of Hill House
Like every other horror fan, I'm going to cheat and say The Haunting of Hill House is the best horror film on Netflix right now. A rare time it got an original horror offering right thanks to certified Horror Hit Factory (TM) Mike Flanagan. Its combination of genuinely terrifying horror with intense, richly depicted family drama with will break you down at first and heal you by the end. This show could be summed up in one word: cathartic. It is a combination of scary and utterly heartbreaking that will appeal widely to both horror and great television fans.