As a horror film fan, the hunt for great movies can be intoxicating. Unfortunately, even with the plethora of streaming services available, it can still be difficult to find good horror movies. And depending on your financial situation, access to horror-friendly services like Shudder might be out of the picture.
Hoopla is a streaming service for movies, books, comics, and more available through many library memberships. To see if your local library gives you access, visit the library's website or search this map.
These movies that are currently NOT available for streaming on Netflix or Amazon Prime. They are also not available on "free with ads" streaming services like Tubi. Some are available through Shudder, but for purposes of this list I wanted to include them since not as many people pay for Shudder.
Top 10 Best Horror Films Available on Hoopla
1. Scream
One of the rare free streaming services you can catch this must-see classic anytime you get the urge.
2. Suspiria (1977)
The original Argento film is surprisingly hard to find for free streaming, but fortunately Hoopla has access to a number of great Argento films.
3. The Others
This Turn of the Screw reimagining features white-knuckled moments of tension that pay off with a shockingly clever ending.
4. Halloween H20
There are tons of branches and dead ends in the Halloween timeline. As a result, some of the films can get lost in the shuffle including this serviceable sequel to the original two films. I love the new Halloween 2018, but if you want to see a different and much more realistic path Laurie Strode could have gone down as an adult, check this one out.
5. Pulse (aka Kairo)
A haunting and profound commentary of the social isolation of modern life. Skip the horrendous American remake and watch this creepy Japanese ghost story.
6. Demons
Zombies and Giallo mixed together in a gory and thoroughly entertaining mess. Learn from my mistakes: do not attempt to eat spaghetti and meatballs while watching this movie. Come for the gore, stay for motorcycle chase scene (!).
7. V/H/S 2
A found footage anthology that manages to up the ante of the original. Perspective of a newly minted zombie with a Go Pro camera on its head? Say no more.
8. Hell Night
This solid Golden Age slasher tends to get lost in shuffle, but it is worth the watch just for Linda Blair alone.
9. Sorority Row
Mean Girls meets Scream in this tongue-in-cheek late aughts slasher. The film features the late Carrie Fischer as a take-no-shit house mom with a shotgun if you need any additional incentive to check this one out.
10. Blood Fest
A horror film fan festival becomes a real life horror movie. This hidden gem is a hilarious love letter to horror fans.
Bonus Round!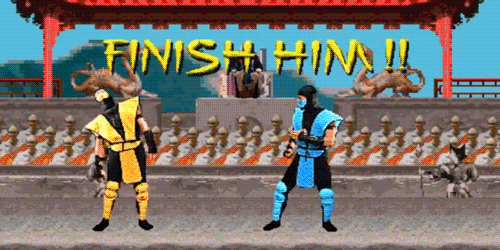 Here are some other great picks on Hoopla. These are ones you can find on some other common streaming services, but are definitely worth a watch if you haven't seen them:
Cube
Behind the Mask: The Rise of Leslie Vernon
The Exorcist III
The Collector
Phenomena
Children of the Corn
Night of the Living Dead
Hellraiser I & II
The Innkeepers
The House of the Devil
Last Shift
Train to Busan